A long line of lit pumpkins welcome vehicles full of keiki to the Pāhala campus Friday evening with the county
gym in the background which will be opening up soon after a long closure to the public due to Covid.
Photo by Julia Neal
GYMS AND COMMUNITY CENTERS IN PAHALA AND NA'ALEHU REOPEN MONDAY, Nov. 1. Hawai'i County made the announcement for facilities islandwide on Friday, saying Department of Parks & Recreation is also working toward reopening its senior centers, senior congregate meal sites, and senior classes in January 2022.
A pumpkin and a scary man on the Pāhala campus.
Photo by Julia Neal
As Covid "case numbers continue to decline, we believe that it is time to begin our return to normalcy by getting our community back into our gyms and recreations facilities," said Mayor Mitch Roth. "We know that active lifestyles contribute to a healthier immune system and can greatly improve our chances
against the virus, and we are excited to be able to get folks back to the activities they love most, safely.
For gathering places for sports, in parks and such places as the rodeo arena in Na'alehu, the mayor said, we are encouraging organizations to apply for exemptions so that spectators may be allowed to enjoy from the stands."
County gymnasiums and community centers will be available for scheduled, organized recreation activities, and reservations are required. The Recreation Directors at each facility will work with the public on reservations, sanitization protocols, and return-to-play safety plans. For more information, including dates and times of availability, please contact the appropriate Parks and Recreation facility directly, or contact the department's recreation division at (808) 961-8740.
To read comments, add your own, and like this story, see www.facebook.com/kaucalendar/. See latest print edition at kaucalendar.com.
Kaʻū Principal Sharon Beck and staff, including a tall ghoulish figure, welcome vehicles to pick up
treat bags for students on Friday evening. Photo by Julia Neal
HALLOWEEN WEEKEND KICKED OFF FRIDAY NIGHT with a longline of cars passing through a light show of lighted pumpkins and scary figures to a trick or treat drive through at Kaʻū High & Pāhala Elementary. Principal Sharon Beck and her crew, led by Josh Ortega, created the displays and handed out bags of goodies to students who showed up with families in trucks and cars.
To read comments, add your own, and like this story, see
www.facebook.com/kaucalendar/.
See latest print edition at
kaucalendar.com
.
Gloria Camba, President of Kaʻū Coffee Growers Cooperative, with her Filipino dance students
at the 2017 Sakada Day in Pāhala. Photo by Julia Neal
OCTOBER IS FILIPINO AMERICAN HISTORY MONTH, as reminded by U.S. Congressman Ed Case who co-led introduction of bi-partisan legislation establishing the celebration in the U.S. House alongside Congresswoman Young Kim and 34 of their colleagues. Case stated, "Each year our country recognizes October as Filipino American History Month, a time for all Americans to celebrate the
incredible past, present and future of our fellow citizens whose heritage lies in the great country of the Philippines. I am especially humbled to do so as the Representative of Hawai'i's First Congressional District, where some 195,000 Filipino Americans live, more than any other of our 435 districts throughout
Mrs. Hawai'i Filipina Marites Domingo Kano
and Miss Hawai'i Filipina Kyla Raza with
Sakada Prudencio Tayamen at the 2017 Sakada
Day in Pāhala.
Photo by Al Sebastian
the country. Case represents urban Hawai'i on O'ahu but formerly represented Kaʻū and rural areas across the state.
Gloria Camba, President of the Kaʻū Coffee Growers Cooperative noted the importance of the Filipinos here, saying that many of the farmers who helped build the Kaʻū Cofffee industry are of Filipino heritage, along with Native Hawaiians, Portuguese, Japanese, Chinese, a wide range of ethnic groups that make up the community.the community.
Members of the Filipino Community have hosted visiting dignitaries from places in the Philippines where immigrants boarded ships to come to Hawai'i and stayed here. Classes and performances in Filipino dancing and heritage celebrations have long been a tradition in Kaʻū .
Case said, "With Hawai'i's Second Congressional District with the second largest Filipino Americans population, at about 175,000, our Fil-Am community in Hawai'i stands at 370,000. "In total, fully a quarter of all Hawai'i residents are Filipino Americans, by far the largest percentage of any state or territory."
In his remarks to Congress, Case spotlighted the arrival of the first Filipinos who immigrated to the United States on Oct. 18, 1587, when the ship the Nuestra Señora de Esperanza arrived in Morro Bay, California. The first Filipinos to arrive in Hawai'i came onboard the SS Doric with the 15 "sakadas" (contract laborers) arrived in Honolulu to work in the sugar plantations. To Fil-Ams everywhere, Maraming Salamat Po and Dios Ti Agngina, congratulations. I truly look forward to partnering with you on your next proud chapters," said Case.
The late Hilaria Panglao, who served as President of the Pāhala Filipino
Community Association, and the late Leoveguildo "Hildo" Mercado,

who led the way to Ka'ū to
work in the sugar industry.
Photo by Julia Neal
To read comments, add your own, and like this story, see www.facebook.com/kaucalendar/. See latest print edition at kaucalendar.com.
THE RAPID ONSET OF THE SUMMIT ERUPTION at HALEMA'UMA'U sent USGS Hawaiian Volcano Observatory field crews running to grab their gear and head for the rim on the afternoon of Sept. 29. The onset of an eruption is frequently the most dynamic and vigorous period, requiring a quick evaluation of potential hazard and becomes the subject of this week's Volcano Watch, written by USGS Hawaiian Volcano Observatory scientiestsand affiliates:
One of the things that field geologists do first is to measure the height of lava fountains and other vent dimensions to help assess how energetic the eruption is. By knowing the height of a lava fountain and measuring its change overtime, geologists can assess short-term and long-term eruption dynamics even if it is not obviously visible hour to hour or day to day.
In both recent summit eruptions, the highest fountaining occurred at the start of the eruptions. During the 2018 lower East Rift Zone eruption, maximum fountaining didn't occur until nearly a month into the eruption due to the primary magma pushing out older, cooler magma.
Measuring the height of a lava fountain during an eruption can be accomplished with a few simple instruments and some basic trigonometry.
First, geologists measure the angles to the top and bottom of the fountain. This may seem simple, but it can get tricky when the base becomes obscured or when the top of the fountain has an indistinct boundary.
The top of the lava fountain is defined as the upper boundary of the optically dense column (observer cannot see through it). This is where the vast majority of the lava stops rising and falls back to the ground. This is not to be confused with the highest visible particles, which could be lifted up by the gas plume several tens to hundreds of meters (yards) above the lava column.
The base is easy to determine right at the start of an eruption: it is where lava is erupting from the ground. Even though geologists arrive quickly, it is rare to be present exactly when a fissure opens, so the base might already be hidden as lava, spatter, and cinder accumulates around the vent area. The best thing to do is to look for other unobstructed exposures of the fissure, which could be a glowing crack near the bottom of the fountain and use that as a base.

Annotated image showing how lava fountain heights are measured using a trigonometric equation. Geologists measure two
angles, from eye-level to the top and bottom of the lava fountain. These angles, and the distance between the geologist and
the fountain, are used in a trigonometric equation to determine heights of the top and bottom portions of the fountain. The
two values are added together to get the total lava fountain height. This USGS photo is of fissure 22 during 2018 Kīlauea
lower East Rift Zone eruption on May 20. Photo by L. DeSmither
To make the angle measurements, you need either a hand-held inclinometer, compass, rangefinder (laser or optical), or even a handy app on your phone. To make the math easy, we always measure the angle from our eye-height to the top of the fountain and then a second angle from our eye-height to the bottom of the fountain. This way no matter where you are in relation to the fountain (above it on a cliff rim, at ground level, or below it, because the lava fountain is up on a cliff), the math will always be the same.
It is important to hold the instrument at eye level and not move the instrument up or down between the two measurements (pretend you are a tripod).
Second, we can then take these measured angles and use trigonometry to calculate the vertical distances for each angle—partial heights for each segment. The final part of the calculation is to add these two heights together.
Astute readers are probably thinking: but don't we need to know the distance to the lava fountain? Excellent question. In the old days, geologists would estimate the horizonal distance from a map during the eruption and use surveyor's instruments to measure the actual distance after the fountaining stopped. Today, HVO scientists use an accurate laser range finder that not only measures the distance, but also the angle, does the math, and then reports back the vertical height.
Some smart phone apps can calculate the distance if you know the height of something immediately adjacent to the fountain. If you're anxious to measure lava fountains, the active vent has been visible from the new Keanakākoʻi viewing area within Hawaiʻi Volcanoes National Park.
Lava fountains are spectacular to observe at Kīlauea and provide insight into eruption dynamics. If you are lucky enough to see fountaining, you too can measure lava fountains! Or you can simply estimate the height knowing that the spatter cone is about 20–25 m (65–80 ft) high. Either way, enjoy the view.
To read comments, add your own, and like this story, see www.facebook.com/kaucalendar/. See latest print edition at kaucalendar.com.
O KAʻŪ KAKOU will host a Halloween trick or treat event at its farmers market grounds in Nāʻālehu this Saturday, Oct 30. from 8 a.m. to noon. Face painting, trick or treat, and games with prizes for the children will be offered along with the regular Saturday farmer and vendors market.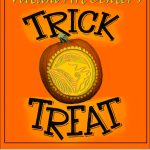 A SPOOKY TRAIL & HALLOWEEN VOLCANO VILLAGE TOUR await keiki and adults wearing a favorite costume.
Enter Volcano Art Center' s Spooky Trail at Volcano Art Center's Haunted Forest on Saturday, Oct. 30 from 4 p .m. to 6 p.m. The adventure begins with a tour of the Halloween Village, followed by a Tour Ghoul luring participants into the Haunted Forest.
This Halloween experience includes a keiki costume contest and the best decorated or carved pumpkin, which can be brought from home.
Goodie bags will be distributed to each keiki (while supplies last). Drawings for prizes will happen throughout the event. Costume and pumpkin judging will be from 5:30 p.m. to 6 p.m.
The cost is $4.00 per person; at least one adult per family, with a maximum of six in a group, will be welcomed. Bring flashlights.
Due to COVID restrictions, a limited number of participants at a time will be allowed on the Spooky Trail. Masks and sign-in will be required.
HALLOWEEN WEEKEND band performing at Lava Lounge at Kilauea Military Camp on Saturday, Oct. 30 is Lucky Tongue. State and County COVID-19 rules must be followed. Social distancing requirements are in place. Open to authorized patrons.
Read the entire Kaʻū Calendar and back issues at
www.kaucalendar.com
. Find it in the mail from Volcano
through Pāhala, Nāʻālehu, Ocean View to Miloli'i.
Pick it up from newsstands.
KAʻŪ COFFEE MILL & VISITOR CENTER. Buy online at
kaucoffeemill.com
and in person at 96-2694 Wood Valley Road, daily, 9 a.m. to 3 p.m.
PUNALUʻU BAKESHOP online at
bakeshophawaii.com
and in-person 8:30 a.m. to 5 p.m., seven days a week in x.
ALIʻI HAWAIʻI HULA HANDS COFFEE. Order by calling 928-0608 or emailing alihhhcoffee@yahoo.com.
AIKANE PLANTATION COFFEE COMPANY. Order online at
aikaneplantation.com
. Call 808-927-2252
MIRANDA'S FARMS KAʻŪ COFFEE. Order online at
mirandafarms.com
or, in person at 73-7136 Mamalahoa Hwy. See latest print edition at
kaucalendar.com
..
KUAHIWI RANCH STORE, in person. Shop weekdays, 10 a.m. to 5 p.m., Sunday, 11 am to 3 p.m. at 95-5520 Hwy 11. Locally processed grass-fed beef, live meat chickens, and feed for cattle, goats, sheep, chickens, horses, dogs, and pigs. Call 929-7333 of 938-1625, email
kaohi@kuahiwiranch.com
.
DEPRESSED, ANXIOUS, NEED SOMEONE TO TALK TO? Call Department of Health's expanded Hawai'i C.A.R.E.S. program at 1-800-753-6879 – the same number previously used by Crisis Line of Hawai'i. Individuals in crisis can also text ALOHA to 741741, available 24/7.
LEARN SELF-CARE THROUGH Big Island Substance Abuse Council's Practice Self-Care Series. For additional series that feature refreshing wellness tips, follow the Behavioral Health & Homelessness Statewide Unified Response Group at
facebook.com/bhhsurg
WOMEN'S COLLECTIVE OFFERS HEALTH PROGRAMS. Piko focuses on reproductive health; increasing access, respect, cultural competence, education, and choice. Pilina aims to grow membership and establish a culture of collaborative decision-making. Follow @kau_womens_health_collective. Contact rootsmedieshawaii@gmail.com. Call 808-450-0498.
YOGA WITH EMILY Catey Weiss, Mondays, Wednesdays, and Fridays, 8 a.m. to 9 a.m. at Volcano Art Center Niʻaulani Campus in Volcano Village. Advanced registration required; $5 per class.
volcanoartcenter.org/events
, 967-8222.
CHOOSE ALOHA FOR HOME is available to families, to provide a healthy way to grow together using neuroscience and positive psychology. Program uses a series of self-guided videos, activities, and "dinner table discussion topics." Sign up at
chooselovemovement.org/choose-love-home
.
EDUCATION
Register for Boys & Girls Club Mobile Outreach and Tutoring Programs at
rb.gy/o1o2hy
. For keiki grades 1-6. Contact Boys & Girls Club of the Big Island Administrative Office, Monday through Friday, 9 a.m. to 5 p.m., at (808) 961-5536 or email mobiletutoring@bgcbi.org or info@bgcbi.org.
ʻOhana Help Desk offers online How-To Guides for Chromebooks and iPads at
rb.gy/8er9wm
. ʻOhana Help Desk also available by phone, weekdays, 7 a.m. to 8 p.m., Sundays from 4 p.m. to 8 p.m.
Invite Park Rangers to Virtually Visit Classes, through connecting with teachers and home-schoolers with distance learning programs and virtual huakaʻi (field trips). Contact havo_education@nps.gov.
Public Libraries are open for WiFi, pick-up, and other services. Nāʻālehu open Monday and Wednesday, 9 a.m. to 4 p.m., Friday, 11 a.m. to 4 p.m. Pāhala open Tuesday, noon to 7 p.m., Thursday, 9 a.m. to 4 p.m., limited entry into library with Wiki Visits. Schedule a Library Take Out time at picktime.com/hspls. Open for library card account help and reference assistance from the front door. WiFi available to anyone with a library card, from each library parking lot. See
librarieshawaii.org
.
Free Book Exchanges, at laundromats in Ocean View and Nāʻālehu, provided by Friends of the Kaʻū Libraries. Open to all. Keep the books, pass them on to other readers, or return them. Selection of books replenished weekly at both sites.
Read Report on Public Input about Disaster Recovery from damage during the 2018 Kīlauea eruption.
View the Civic Engagement and Comment Analysis Report at
rb.gy/awu65k
.
Learn About Hawaiʻi's History & Culture through Papakilo Database,
papakilodatabase.com
.
Virtual Workshops on Hawaiʻi's Legislative Processes through Public Access Room. Sign up by contacting (808) 587-0478 or par@capitol.hawaii.gov. Ask questions and discuss all things legislative in a non-partisan environment. Attend Coffee Hour with PAR: Fridays at 3 p.m. on Zoom, meeting ID 990 4865 9652 or click zoom.us/j/99048659652. PAR staff will be available to answer questions and to discuss the legislative process. Anyone wanting to listen in without taking part in discussions is welcome. Learn more at
lrb.hawaii.gov/public-access-room
.
Online Directory at
shopbigisland.com
, co-sponsored by County of Hawai'i, has a signup sheet for local businesses to fill in the blanks. The only requirement is a physical address on this island.
COMMUNITY
Food Assistance: Apply for The Volcano School of Arts & Sciences COVID-19 Family Relief Funds. Funded by Volcano Community Association, and members of the VSAS Friends and Governing Boards, who have donated, the fund supplies KTA or Dimple Cheek Gift Cards, or gift cards to other locally owned business, to VSAS families in need. Contact Kim Miller at 985-8537, kmiller@volcanoschool.net. Contributions to the fund can be sent in by check to: VSAS, PO Box 845, Volcano, HI 96785 – write Relief Fund in the memo. See
volcanoschool.net
ENROLL CHILDREN, from first through eighth grade, in Kula ʻAmakihi, a program from Volcano School of the Arts & Sciences. It started Aug. 3. Call 808-985- 9800 or visit
www.volcanoschool.net
.
WALK THROUGH A GUIDED NATURE TRAIL & Sculpture Garden, Mondays, 9:30 a.m. at Volcano Art Center Niʻaulani Campus in Volcano Village. No reservations for five or fewer – limited to ten people. Free; donations appreciated. Email programs@volcanoartcenter.org. Garden is open to walk through at one's own pace, 10 a.m. to 4 p.m. weekdays.
www.volcanoartcenter.org
. Call 967-8222.
KAʻŪ ART GALLERY is open Wednesdays and Saturdays from 9 a.m. - 3 p.m. in Nāʻālehu. It features and sells works by local artists and offers other gift items.Vendor applications are being accepted for its Holiday Arts & Crafts Sale on Saturday, Nov. 13. Kaʻū Art Gallery's website has 24/7 access online and is frequently updated to show current inventory items. "We are always looking to collaborate with local artists in our community," said assistant Alexandra Kaupu. Artists with an interest in being featured at Kaʻū Art Gallery and Gift Shop, contact gallery owner and director Corrine Kaupu at
kauartgallery@hawaiiantel.biz
.
GOLF & MEMBERSHIPS for Discovery Harbour Golf Course and its Clubhouse: The Club offers Social Memberships, with future use of the clubhouse and current use of the pickleball courts as well as walking and running on specified areas of the golf course before 8 a.m. and after 3 p.m. to enjoy the panoramiocean views. Golf memberships range from unlimited play for the avid golfer to casual play options. Membership is required to play and practice golf on the course. All golf memberships include Social Membership amenities. Membership fees are designed to help underwrite programs and improvements to the facilities.Call 808-731-5122 or stop by the Clubhouse during business hours, 8 a.m. to 4 p.m. daily at 94-1581 Kaulua Circle. Email clubatdiscoveryharbour@gmail.com. See The Club at Discovery Harbour Facebook page.
ALOHA FRIDAY MARKETPLACE, hosted by Kaʻū Main Street, is from 9 a.m. to 2 p.m., grounds of The Old Shirakawa Estate in Waiʻohinu. It features: Made in Hawai'i Products, Organic Produce, Creative Crafts, ARt, Flower and Plants, Food, Ka`u Coffee, Gluen Free Low Carb Goodies, Wellness Services and Products, Clothing, Hand Crafted Treats, Music and more. Vendor and customer inquiries:
AlohaFridayMarket@gmail.com
.
VOLCANO FARMERS MARKET, Cooper Center, Volcano Village on Sundays. 6 a.m. to 10 a.m., with much local produce, baked goods, food to go, island beef and Hawai'i Coffee. Cooper Center's EBT Machine, used at the Farmer's Market, is out of service until further notice. EBT is used for Supplemental Nutrition Assistance Program, formerly Food Stamps. Call 808-967-7800.
OCEAN VIEW COMMUNITY MARKET, open Saturdays and Thursdays, 6:30 a.m. to 2 p.m., on the corner of Kona Drive and Highway 11, where Thai Grindz is located. Managed by Mark Council. Masks mandatory. 100-person limit, social distancing required. Gate unlocked for vendors at 5:30 a.m., $15 dollars, no reservations needed. Parking in upper lot only. Vendors must provide own sanitizer. Food vendor permits required. Carpooling encouraged.
O KAʻŪ KĀKOU MARKET, in Nāʻālehu, open Wednesday, and Saturday, 8 a.m. to noon. Limit of 50 customers per hour, 20 vendor booths, with 20 feet of space between vendors. Masks and hand sanitizing required, social distancing enforced. Contact Sue Barnett, OKK Market Manager, at 808-345-9374 (voice or text) or kaufarmer@aol.com for more and to apply to vend. See
facebook.com/OKauKakouMarket
.
OCEAN VIEW SWAP MEET is open at Ocean View makai shopping center, near Mālama Market. Hours for patrons are 8 a.m. to 3 p.m. Saturday and Sunday. Vendor set-up time is 5 a.m. Masks required.
BUY LOCAL GIFTS ONLINE, IN-PERSON
VOLCANO ART CENTER ONLINE, in person. Shop at Niʻaulani Campus in Volcano Village, Monday through Friday, 10 a.m. to 4 p.m. Gallery in Hawaiʻi Volcanoes National Park, open Wednesday through Sunday, 9 a.m. to 4 p.m. Virtual Shopping Appointments offered via Skype or FaceTime. Book at volcanoartcenter.org/shop for $5. Shop online gallery 24/7. Orders shipped or free local pickup available. See the VAC Virtual Classroom, which features over 90 videos. See
volcanoartcenter.org/events
, call 967-8222.