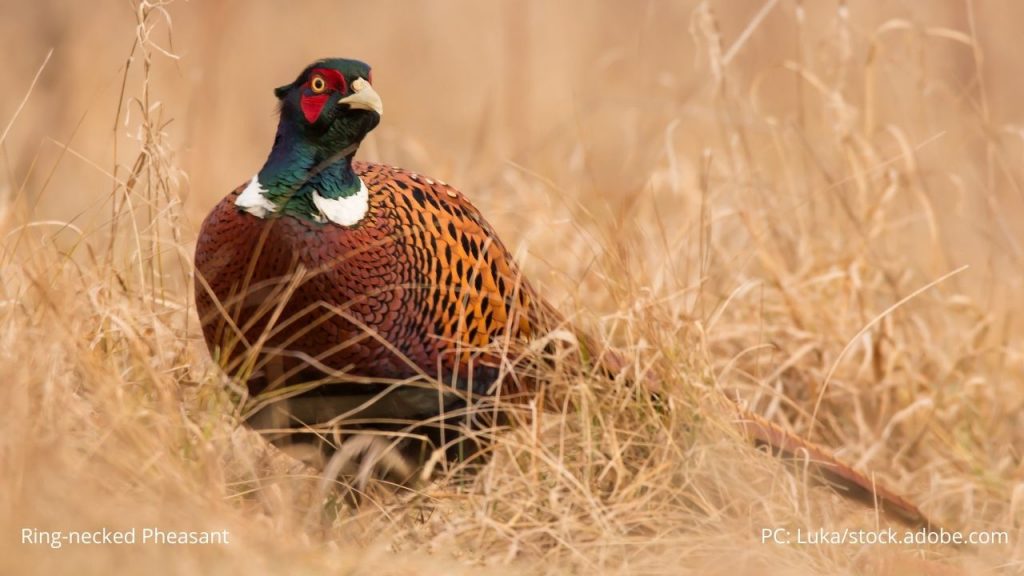 GAME BIRD HUNTING SEASON opens Saturday, Nov. 5 and runs through Sunday, Jan. 29. Hunting days, equipment, and bag limits vary by unit. Detailed descriptions of hunting opportunities statewide are available on the DLNR Division of Forestry and Wildlife website. See
https://dlnr.hawaii.gov/recreation/hunting/bird/
.
A statement from Division of Forestry & Wildlife says that hunters should keep the following in mind: A valid hunting license and a game bird stamp are required for all game bird hunting on public and private lands. Landowner permission is required when seeking to hunt on private land. Hunters should be familiar with Title 13, Chapter 122, Hawaiʻi Administrative Rules. To comply with state and federal regulations, the last day for hunting mourning dove will be Jan. 15, 2023.
The Division of Forestry and Wildlife statement says, "Recreational hunting offers opportunities to engage with nature and practice responsible, sustainable, and safe use of our public and private lands and resources. You can help to protect this activity with support for wildlife conservation by reporting game law violations to the Division of Conservation and Resources Enforcement by calling 643-DLNR (-3567) or reporting through the DLNRTip app."
The statement also notes that hunting in Hawai'i requires a hunting license, whether on public or private land. In order to purchase a Hawai'i Hunting License, one of the following documents is required: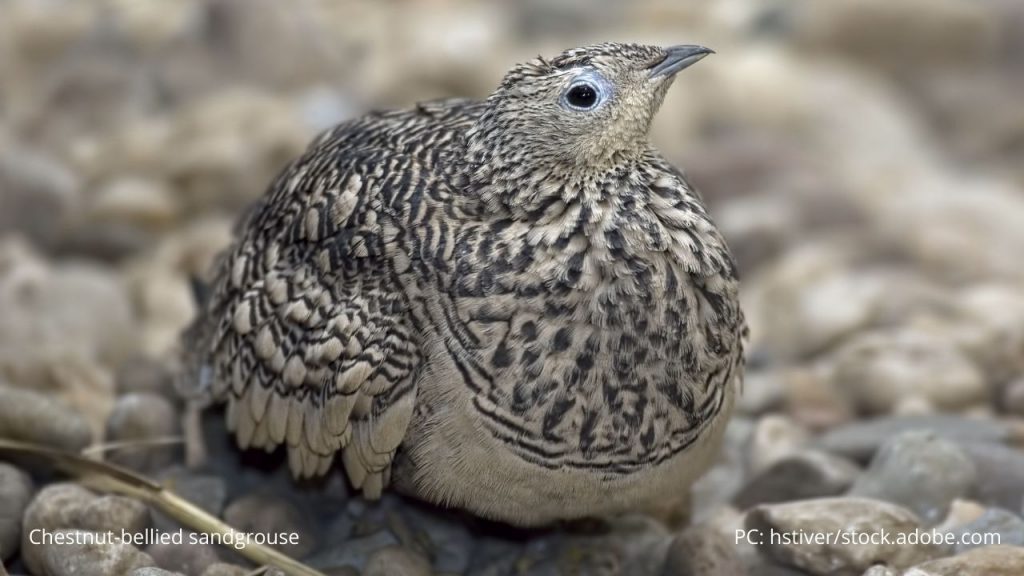 . A Hawai'i Hunter Education Wallet Card, issued to graduates of the state's basic Hunter Education course; or a on-resident Letter of Exemption for those who an out-of-state hunter education card or a Hawai'i Hunting License issued prior to July 1, 1990. Request a letter on the Hawai'i hunters license page. With one of these documents, a hunter can purchase a hunting license. A current-year Hawai'i Wildlife Conservation Stamp is also required to hunt. The stamp must be endorsed across the front by the hunter and affixed to the hunting license in the space provided. See more at https://dlnr.hawaii.gov/recreation/hunting/hawaiiisland/
CELEBRATE ARBOR DAY THIS SATURDAY, Nov. 5 with a free tree giveaway in Ocean View. Ted Bennett, of Bennett Farm & Nursery, will be across the street from the Ocean View swap meet, from 8 a.m. to noon, gifting kukui nut trees, ranging from 2-4 feet in height, to the public while supplies last.
"Rain doesn't bring the trees. Trees bring the rain," shared nursery owner Bennett. Especially in Ocean View, where people depend upon catchment, he said, he wants to encourage tree planting. However, "Anyone from anywhere may have a tree for free. Just plant it!"
The kukui nut holds a special place in Bennett's heart, who credits his knowledge and deep appreciation for the kukui to Uncle Abel Simeona Lui. "Stands of kukui are found over the gulches where the water flows. In its natural environment, the kukui nut tree enriches the soil and purifies the water, because the strong oils found in the leaves work their magic," said Bennett. The kukui is important to Hawaiian culture, as well as extremely versatile with uses of the nut ranging from lei to medicinal benefits such as reducing inflammation and boosting the immune system. Bennett recalled watching Lui "separate beige from brown from grey from black of the decaying nut, each color demonstrating a different healing quality."
Bennett said Lui shared with him how the leaves of the kukui reflect the moon and starlight and could serve as a "lighthouse and compass to ancient and current fishermen that know their place in relation to the ahupua'a, a district and system of watershed management from the mountain to the sea."
Sponsoring this event with Bennett are Ka'ū realtor Rollie Litteral and local physician Dr. Patrick Yeakey. Litteral is with Royal Palms Properties and teaches ethics to realtors statewide, while Yeakey is cultivating a farm at South Point and Kamāʻoa, where he plans to sell local produce and products.
Visit with Bennett during Arbor Day at Ocean View or later at his farm to learn more about the kukui nut. Bennett Farm & Nursery, located at 94-6299 Kamāʻoa Rd in Nāʻālehu, will also be open for business on Nov. 5 and every Saturday from 9 a.m. to 12 p.m. At his farm and nursery, Bennett grows and sells sweet white pineapple plants and a variety of citrus trees. Call (808) 333-4573, or see
www.bennettfarmandnursery.com
for more info.
To read comments, add your own, and like this story, see www.facebook.com/kaucalendar. See latest print edition at wwwkaucalendar.com. See upcoming events at https://kaunewsbriefs.blogspot.com/2022/04/upcoming-events-for-kau-and-volcano.html.
THE ROLE OF URBAN PLANNING in preventing conflicts is the timely topic at the non-profit Ku'ikahi Mediation Center's free talk on Monday, Nov. 17. It's part of Ku'ikahi's
Finding Solutions, Growing Peace Brown Bag Lunch Series
. Talks are Third Thursdays from noon to 1 p.m. via Zoom.
This month's speaker is Melissa May and she's entitled the talk:
Preventing & Resolving Community Conflicts II: The Role of Urban Planning
.
She said, "In the ideal planning process, the planner becomes invisible and the community sees themselves clearly in the final outcome. At the end, the community should be stronger, more connected, and better equipped to represent their interests."
In this talk, learn how urban planning projects statewide have incorporated community engagement, built consensus, and overcome conflict and mistrust.
May is SSFM International's Deputy Manager for their Strategic Services Group and a senior
planner with more than a decade of experience in community and environmental planning in Hawai'i. She designs and facilitates inclusive planning processes that bring together community, government, and technical stakeholders to create shared visions and implementable plans for resilient and sustainable communities.
Ku'ikahi's Brown Bag Lunch Series is free and open to the public. Attendees are encouraged to enjoy an informal and educational talk-story session and connect with others interested in "Finding Solutions, Growing Peace."
To get the Zoom link, register online at
https://freebrownbagtalk.eventbrite.com
. For more information, contact Ku'ikahi Mediation Center at (808) 935-7844 or
info@hawaiimediation.org
. Or visit
www.hawaiimediation.org
.
This lunch-and-learn series is made possible in part through funding from the County of Hawai'i and Hawai'i Island United Way.
To read comments, add your own, and like this story, see www.facebook.com/kaucalendar. See latest print edition at wwwkaucalendar.com. See upcoming events at https://kaunewsbriefs.blogspot.com/2022/04/upcoming-events-for-kau-and-volcano.html
Ka'u on the left, Kona on the right are set to take on each
other in Kona this Saturday and at Ocean View on Nov. 19
KA'U LITTLE LEAGUE racked up a 6-0 winning streak by the end of October. In the last game, Riley Koch hit two home runs. Caleb Crook slammed one home run. The coaches are Jitian Anos and Josh Crook. The Ka'u team is comprised of players ages 11-16 from Ocean View and Na`alehu.
Kaʻū Little League heads to Kona on Saturday, Nov. 5 for a double header, to play at the Old Kona Airport Simmons Field at 1:30 p.m. and 3:45 p.m. against Kona Blue and Kona Red.
Kaʻū Little League takes on a double-header at home on Saturday, Nov. 19 at Kahuku County Park in Ocean View. Kaʻū plays two Kona teams, Kona Red and Kona Blue. The first game is at 130 p.m., the second at 3:45 p.m.
If interested in helping or participating in Kaʻū Little League, call 808-345-0511.
DISCOVERY HARBOUR HALLOWEEN drew costumes, pumpkin carvers, music lovers and more.
An enthusiast at Discovery Harbour
Golf Cart Trunk & Treat.
Called Golf Cart Trunk & Treat, last Saturday's event at The Club at Discovery Harbour, hosted more than 300 people. They enjoyed Triple 7 Shave ice, food from Dabomb and candies from all of the members, as well as pumpkin carving and costume contests. Many contributors donated candies and prizes. This weekend, This weekend, The Club at Discovery Harbour hosts a Lu'au & Dinner Show on Saturday, Nov. 5, with tickets at $75 for members and $90 for nonmembers. It runs from 5 p.m. to 8 p.m. Call for tickets at 808-731-5122. On Saturday Nov. 12, The Club at Discovery Harbour hosts its Ho'ili'ili Farmers Market from 8 a.m. to 4 p.m., with food, live music and local treasures, including gifts for the holidays. Entrance to Ho'ili'ili Farmers Market is free. To read comments, add your own, and like this story, see
www.facebook.com/kaucalendar.
See latest print edition at
wwwkaucalendar.com
. See upcoming events at
https://kaunewsbriefs.blogspot.com/2022/04/upcoming-events-for-kau-and-volcano.htm
EMERGENCY RENTAL ASSISTANCE WILL WIND DOWN in November, following millions of dollars in government funding to help people with paying for housing during the pandemic. Hawaiʻi County's Emergency Rental Assistance Program made the announcement regarding the program administered by Hawai'i Island-based nonprofits.
Since launching, "ERAP has disbursed nearly $23 million in rent and utility assistance helping more than 7,800 Hawai'i Island children, and adults prevent eviction, utility shutoffs, and homelessness. Locally and nationally, the program was identified as a best practice in bringing together multiple nonprofit organizations to increase the amount of assistance disbursed to the community," said the county statement.
"As the County waits for additional federal funding, there is a limited amount of funds available for rent and utility assistance. In August 2022, the program administrator stopped accepting new applications as
Non-profit organizations helped to administer the Emergency
Rental Assistance Program during the pandemic.
they processed applications received and not yet approved for financial assistance. All financial assistance approved moving forward will be prioritized, and funds will be disbursed to households facing eviction, utility shutoff, or who have an unemployed adult individual in their household and are at risk of homelessness. Financial assistance will be paid out on a first-come, first-serve basis. All applicants will be directed to available job opportunities, resources, and services, including landlord-tenant mediation, legal services, and other financial assistance programs."
The County also announced that it will be working to develop a new rent and utility assistance program that will include connectivity to housing stability services such as workforce development programs, financial empowerment services, community services, and resources and the development of a sustainable housing plan. The County anticipates that this new program will be available in early 2023.
"Ensuring our local families were able to remain in their homes with the lights on through the Pandemic and beyond was and is an absolute priority of ours, and we were honored to have helped almost 8,000 families do just that," said Mayor Mitch Roth. "Injecting nearly $23 million into the community would not have been possible without the amazing nonprofits islandwide that continue to go above and beyond to serve our residents daily. We'd also like to mahalo the staff at our OHCD for their tireless work to attain the funds and coordinate our on-island efforts."
The statement says that "As the island transitions to post-pandemic times, renters across Hawai'i Island are encouraged to develop sustainable plans for paying rent and utilities without ERAP assistance. Residents who need assistance transitioning away from ERAP benefits are encouraged to contact the Coordination Center for referrals to resources and services that can assist at this time. Financial counselors are also available at County Financial Empowerment Centers."
Additional services and job openings currently available can be found on our website at www.HawaiiCountyERAP.org or by calling or texting the Coordination Center at
808-501-1413.
PROPAGATION! SEND IN THE CLONES is the theme of the 32nd Hawai' International Tropical Fruit Festival on Friday, Nov. 4 through Sunday, Nov. 6. The 2022 in-person format with educational offerings, tours and a trade show will be at Royal Kona Resort.
Geared to farmers, educators, orchard managers and proponents of sustainable agriculture, the conference offers a lineup of visiting researchers and agro experts, plus breakout sessions on a variety of fruit-related topics. Ken Love, HTFG executive director, said that with two virtual conferenced during the last two years of COVid, "We we forward to networking, learning and having some fun."
Banana industry expert Gabe Sachter-Smith will discuss propagation for enhanced banana production. Other topics cover shipping malama and finger limes to the US Mainland, controlling avocado lace bugs and fruit flies, passion fruit, understanding the USDA permitting system, increased fruit production via the Mango Loa Project and fertigation—the process of directly applying fertilizer through an irrigation system.
Interactive activities include a fruit tasting and fruit-themed dinner with Chef George Gomes. Featured presenter is plus demonstrations by Dr. John Preece, supervisory research leader at the USDA Agricultural Research Service National Clonal Germplasm Repository, who will share his expertise on propagation techniques for tropical fruit trees.
The conference includes a visit to the South Kona Green Market, and the Hawai'i Tropical Fruit Growers' Containment Greenhouse & Nursery.
Research updates will be come from Dr. Marisa Wall, director of Pacific Basin Agricultural Research Center . State Sen. Mike Gabbard, committee chair on agriculture and environment, will offer a legislative update.
The conference is supported by Hawai'i Department of Agriculture, County of Hawai'i and HTFG members from across the state. Registration forms and fee schedule are still available at www.HTFG.org or by contacting Love at kenlove@hawaiiantel.net or Mark Suiso at mark.suiso@gmail.com.
Hawai'i Tropical Fruit Growers was incorporated in 1989 to promote tropical fruit grown in Hawaii. It is a statewide association of tropical fruit growers, packers, distributors and hobbyists dedicated to tropical fruit research, education, marketing and promotion; www.HTFG.org.