The county operates a Hele-On Doubledecker bus and has raised the bus fair to $1 per ride with exemptions for students, seniors and the handicapped.
THE KA`U DISTRICT served by the County Council should be reduced by 1,512 people or more, according to population statistics being used by the county Redistricting Commission. One plan calls for all of Volcano to be placed in the Puna County Council district, removing it from Ka`u.
The Reapportionment Commission plans to take comments and suggested maps until Sept. 15 and take chosen ones for consideration to public hearings in October. The approximate population to be represented by each council member is 20,564. County law requires the commission to attempt to avoid cutting communities in two - with part served by one council member and the rest of the residents by another. It also requires, however, that each councilperson represent about the same number of people.
Michael Kaleikini
A HOMEGROWN ENERGY FORUM from 10 a.m. to 2 p.m. will bring together experts and leaders at the Aupuni Center conference room in Hilo tomorrow. Speakers will comment and answer questions on the benefits and drawbacks and viability of biomass and geothermal energy.
Speakers include manager of Puna Geothermal Venture Michael Kaleikini; co-chairs of the County's Geothermal Working Group, Richard Ha of Hamakua Springs Country Farms and Wally Ishibashi of ILWU Local 142; Director of the Center for the Study of Active Volcanoes at UH in Hilo Don Thomas, HELCO president Jay Ignacio and others. The event is open and free to the public.
A friendly Hele-On bus driver, photo by Julia Neal
RIDERSHIP OF HELE-ON BUSES decreased 7.7 percent last month from the number of riders a year ago. This comes after the County mandated a $1 bus fare in the beginning of July, possibly suggesting that the fare is discouraging ridership. According to a Stephens Media article by Jason Armstrong, Mass Transit administrator Tom Brown points to a summer trend of lower ridership as the cause of the decline rather than the effect of the fare. Manager of the Hilo Downtown Improvement Association Office Georgia Pinsky said she has not noted a decline in ridership, and that "In fact, there may be more [riders] because we have people coming in to buy bus tickets, which we didn't have before."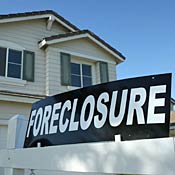 CONSTRUCTION SLUMP harms economic recovery in the Big Island, says economist Leroy Laney. In a Pacific Business News article, Laney cites increase in foreclosures as one of the reasons why fewer homes are being constructed. "The prices of existing homes," he says, "have fallen so far that one can get a better deal on a resale than a new home, so developers just aren't building new product. Foreclosures and short sales are an overhang on the market that will continue to put downward pressure on prices."
The Big Island saw a 19 percent rise in foreclosures between April 1 and June 30 this year as compared to last year, and foreclosures accounted for 27 percent of county home sales. This was higher than the state average rise in foreclosed homes – 4 percent – and the percent of sales that are foreclosed homes – 21 percent, according to Pacific Business News.
Senator Gil Kahele,
photo by Julia Neal
SEN. GIL KAHELE'S first in a series of community forums will be held next Wednesday, Aug. 31 at Cooper Center in Volcano from 5:30 p.m. to 7:30 p.m. He said the series of community forums will allow local residents to voice concerns and to prepare him for the 2012 state Legislature. Participants may email questions or concerns prior to the meeting to senkahele@capitol.hawaii.gov.
THE OCEAN VIEW FOOD BASKET is this Tuesday, Aug. 30, from noon to 2:30pm at the Ocean View Community Center. Call 939-7000 for more information.
ELENA WELCH PRESENTS an evening of Chicago Jazz on Saturday at 7:30 p.m. at Volcano Art Center's Niaulani Campus in Volcano Village. Tickets are $15 in advance.