KA`U, VOLCANO AND SOUTH KONA COUNTY COUNCIL MEMBER Brenda Ford has been named chair of the council's Public Safety & Mass Transit Committee. Margaret Wille will be vice chair.
Margaret Wille
Future Council Chair J Yoshimoto
Ford said she requested to be the committee chair. "I always have been interested in getting our infrastructure fixed and also in public health, safety and welfare," said Ford. She noted that she has been supportive of the safety of the police officers and initiated successful legislation for a policy for police officers to take home radios so they can communicate with each other and dispatch. "Should there be an emergency, they can call for backup." She said she has also worked for a special fund to allow the fire chief to purchase equipment and vehicles for the fire department.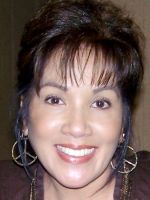 Valerie Poindexter
Greggor Ilagan
Karen Eoff
As with the other council members, Ford will serve on all committees and on the Housing Agency. "I will continue to work hard on legislation in all committees," she said.
Newly elected council members take their posts with a swearing in on Dec. 3 in Hilo.
Announcement of new County Council committee chairs came after a closed-door meeting among the council members-elect who attended either in person, by phone or by Skype last weekend. The organizing led to the selection of J Yoshimoto as Chair of the council. Vice Chair will be Karen Eoff.
Agriculture, Water and Energy Sustainability will be chaired by Margaret Wille. Valerie Poindexter will be vice chair.
Finance will be chaired by Poindexter. Greggor Ilagan will be vice chair.
Human & Social Services will be chaired by Eoff. Poindexter will be vice chair.
Dru Kanuha
Zendo Kern
Dennis Onishi
Intergovernmental Relations & Economic Development will be chaired by Dennis Onishi. Ilagan will be vice chair.
County Housing Agency will be chaired by IIagan. Onishi will be vice chair.
Planning will be chaired by Zendo Kern. Wille will be vice chair.
Public Works will be chaired by Dru Kanuha. Onishi will be vice chair.
Local 5 protested the PLDC at this weeks hearing on O`ahu
PUBLIC LAND DEVELOPMENT CORP. faced another round of opposition this week at a hearing held in the Department of Land & Natural Resources boardroom in Honolulu. The hearing, set for approving draft rules for the agency that is designed to allow development on state lands to raise money for the DLNR, was criticized at its core with signs held by Local 5 union members outside the building, declaring "Don't Sell Off Our `Aina" and "Repeal the PLDC."
Hawai`i County Council and Kaua`i County Council issued a resolution asking for the PLDC to be abolished, stating erosion of home rule and local planning, as well as concern about environmental protection.
Former County Council member
Kiko Bonk's name is used in
the anti-PLDC battle cry.
According to a story in yesterday's
Honolulu Star Advertiser
, state "Sen. Laura Thielen, a former DLNR director, said the PLDC does not need exemptions from land use and county zoning laws to redevelop or improve public land. The new draft of rules, she said, also removes a provision that would have required projects to follow existing laws, charter provisions and ordinances."
The Derrick DePledge story quotes Outdoor Circle Executive Director Martha Townsend: ""Good planning is not a burden. It is a requirement…Good public engagement is not a burden. It's a requirement."
The story also reports on testimony by former Big Island County Council member Kiko Bonk: She "testified on behalf of her mother, Fumi Bonk, who was sitting in a wheelchair in the front row of the small meeting room. Bonk described the PLDC as a 'developer plot' that 'goes against every process that we have in place in Hawai`i.' Bonk asked her mother whether she had anything else to say to the PLDC. 'God damn you,' Fumi Bonk said to cheers."
See more of the DePledge story at staradvertiser.com.
WAIT FOR THE 2013 LEGISLATURE is what the
Honolulu Star Advertiser
editorial page recommends this morning for the Public Land Development Corp. The editorial page says that the word Public as part of the PLDC name "ought to mean something, at the very least that its officials are listening to the public whose land is at issue." The editorial says that public concerns "demand at the very least a major revision of the entire PLDC statute in the next Legislature. For that reason, the PLDC should not act on its proposed rules, a decision that had been scheduled for later this month," the
Star Advertiser
urges.
The newspaper editors also call for "more hearings on the neighbor islands — many of the potential projects of PLDC could involve underutilized public land on those islands — to give residents there a voice on the rules and on the agency itself." See more at staradvertiser.com.
U.S. Attorneys Office in Honolulu is the workplace of
Derrick Kahala Watson who is nominated to become a
federal judge. Photo from DOJ
DERRICK KAHALA WATSON has been nominated by Pres. Barack Obama to a lifetime appointment as U.S. district judge for Hawai`i. Confirmation by the U.S. Senate would make him the first Hawaiian federal judge since Samuel King. Watson, a graduate of Kamehameha Schools, Harvard College and Harvard Law School, would fill the vacancy of U.S. District Judge David Ezra who left his post in June to become a senior federal judge. There are four full-time U.S. District Judges in Hawai`i.
Obama issued a statement on the seven nominees for federal judgeships around the country. They have "talent, expertise and fair-mindedness." He said his nominations are an effort to "ensure that the judiciary resembles the nation it serves."
Watson, the son of a police officer, has been working at the U.S. Attorney's office for five years in Honolulu. Previously, he worked as a U.S. District Attorney in northern California and for private law firms in San Francisco.
He was also a Captain in the U.S. Army Reserves and an attorney with JAG Corps.
Sen. Dan Inouye
DANIEL INOUYE, PRESIDENT OF THE U.S. SENATE and the third in line for the U.S. Presidency, should something happen to Barack Obama and Vice President Joe Biden, was hospitalized this morning. Inouye suffered a cut on his head after falling in his home in the Washington, D.C. area. His family insisted that he go to the hospital as a precaution, according to his staff, while Inouye wanted to go off to work with a bandaid. Inouye spokesperson Peter Boylan said the senator is available by phone for any votes to be taken in the Senate today. Inouye is 88 years of age.
THE 13TH ANNUAL INVITATIONAL WREATH EXHIBIT opens to the public Saturday, Nov. 17, at the Volcano Art Center Gallery in Hawai`i Volcanoes National Park. Gallery artists, working in a wide variety of media, materials and techniques, present their concepts of "wreath," from the whimsical to the traditional through Sunday, Jan. 6, from 9 a.m. to 5 p.m. Park entrance fees apply. For more, visit volcanoartcenter.org or call 967-7565.
KAHUKU JUNIOR RANGER `OHANA DAY is set for this Saturday from 10 a.m. to 2 p.m. at the Kahuku Unit of Hawai`i Volcanoes National Park. Keiki of all ages are invited to explore the park's newest addition with their `ohana. Participants walk in the footsteps of kupuna to experience the `aina; connect ancient traditions through stories, `oli, GPS and compass; hear mo`olelo of Pu`u-Enuhe and Pupuhuluena; create hu, kukui nut top and `ohe kapala, bamboo stamped canvas bag. For more, call 985-6019.
PALM TRAIL HIKE is Saturday from 9:30 a.m. to 12:30 p.m. within the Kahuku Unit of Hawai`i Volcanoes National Park, between miles 70 and 71 on Hwy 11. This relatively easy, guided 2.6-mile loop crosses scenic pasture along an ancient cinder cone with some of the best panoramic views Kahuku has to offer. For more, call 985-6011.
Hawai`i Wildlife Fund and volunteers clean up the coast this Saturday.
Photo by Sean King
POHAKULOA COVE, SOUTH OF GREEN SANDS, is the site of Hawai`i Wildlife Fund's Ka`u coast cleanup on Saturday. Volunteers meet at Wai`ohinu Park at 7:45 a.m. to carpool and caravan to the site. Four-wheel-drive and high-clearance vehicles are needed to access the cove. RSVP at 769-7629 or kahakai.cleanups@gmail.com to coordinate rides.
KA`U SCHOOL OF THE ARTS hosts its Fall Fling this Saturday at Punalu`u Bake Shop from 9 a.m. to 4 p.m. The event includes music, hula, creative corner, talent contest and an arts and crafts sale. For more information, call Ms. Davis at 967-7565.
OCEAN VIEW COMMUNITY ASSOCIATION is gearing up for its annual Keiki Christmas Party. Keiki Christmas Coordinator Sandy Honnold says, "Christmas is coming and the star trees are out." She encourages community members to find a star tree, pick a star, buy a gift for a child and return the unwrapped gift with the star to the Ocean View Community Center or the store at which the star was picked from. "We need your generous donations of gifts for the keiki so... Be a Star!"
Star trees can be found at the following locations: Aloha Dreams Computer, Malama Market, Ocean View Community Center, Kahuku Country Market, Ocean View Ace Hardware, Ocean View Pizzaria, South Hawai`i Realty, Solarworks, Ocean View Auto Parts, Ocean View Market, St. Jude's Episcopal Church, Spin Zone Wash Laundromat, Coffee Grinds Cafe, and South Point U-Cart.
For more, contact Sandy at 557-9847.